Best Freelancing
Fiverr and Upwork Training Course

Course
Trainer : Mr. Usman Khan
Course : Freelancing Course in Islamabad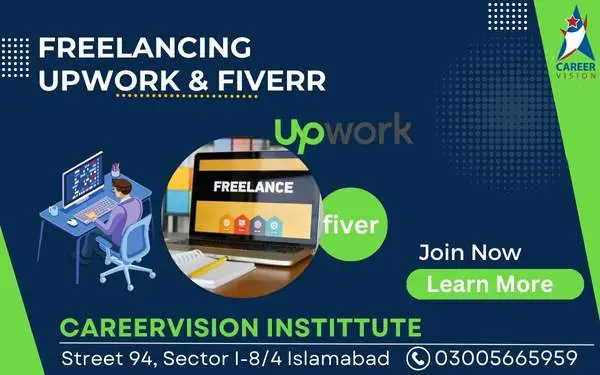 Course Overview
Join Best Freelancing course in which you will practically learn How to become a Freelancer. You will learn how to present your skills on freelancing wesbite like fiverr upwork by creating freelancer profile. We will guide you about techniques how you can start working online from home to apply their skills to start a freelancer career. you will get trained with professional techniques and skilled values which could able you to join online forums where you can work online to start earning by taking tasks from different countries all over the world.Graphic Designing is a demanding skill for every business once he think to advertised his business through digital marketing. This graphic designing course covering fundamentals of visual and graphic design using adobe illustartor and adobe photoshop.
We have best freelancer who are working on fiverr and upwork freelancing website and performing freelancing tasks in islamabad and rawalpindi. Our Trainers having great experience of Freelancing online working and they will share all his experience in this freelancing course to guide you about ultimate projects worldwide over available online websites. In this freelancing course trainer will not only train you regarding basic to advance knowledge of how you can offer your skills and also guide you to create freelancing profile, social media activities and will guide you with pro level gadget of tricks and tips to attract clients to get online working contracts by sending them proposals.
How to Start Freelancing?
Freelancing is an easy one if you got a skill. For example if you are good graphic designer or web developer then you can get online task or project on fiverr Upwork freelanicng websites to start earning reasonable amout. Moreover, during this freelancing course in islamabad center we will give you briefing about working as Virtual Assistant on Amazon Seller central and order/sales Management to acquire sufficient knowledge you could understand functionality and scope to become a Virtual Assistant or Virtual Administrator.
Who should join this Freelancing Course?
1- If you want to become a freelancer? and work from home as a full-time freelancer or manage your part-time freelance career along with your job for extra cash?
2- If you need help and guidance to create your profile, setting up it professionally and want to learn how to create Optimized Title and Design gigs or to create good profile on some of the top freelance websites but don't know where and how to start?
3- If you have tried setting up your profiles and gigs on freelancing websites but having difficulty to win any jobs and think that something was missing?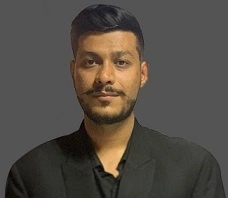 Mr. Usman Khan is a Professional Freelancer. He is an experienced frelancer to work online as Amazon Virtual Assistant, digital marketing, web designing and Lead Generation Data working. He got 05 years experience of Training in field of Freelancing, Amazon and Leads Generation over Fiverr and Upwork Freelancing website.